Congratulations to the parents who successfully completed the Family Links Nurturing Programme which has been held at the Beeches over the last 10 weeks.
These photographs show the parents weaving a web of friendship in the final session. This was followed by them presenting their certificates to each other. The parents enjoyed the course and said they would definitely recommend it to others.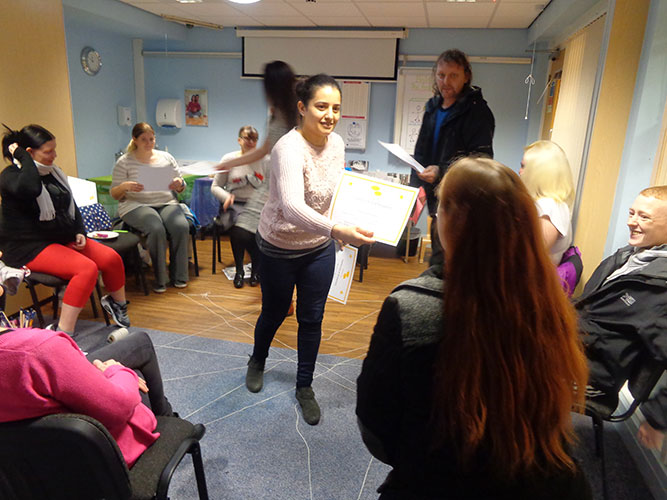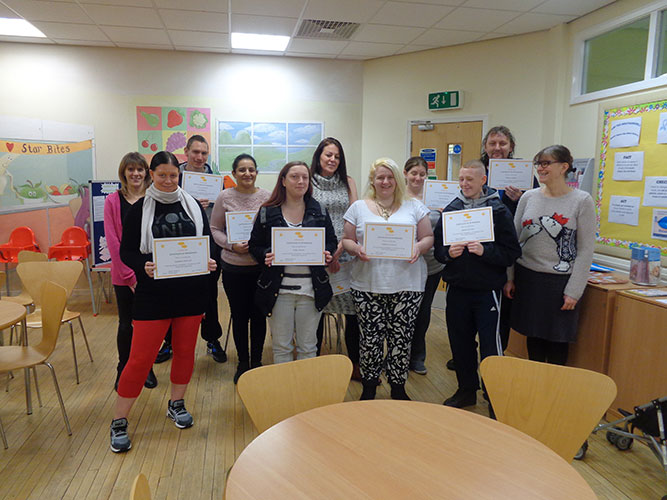 If you would like to book onto the next programme which is due to start in January or would like to find out more, why not call in or telephone the centre?