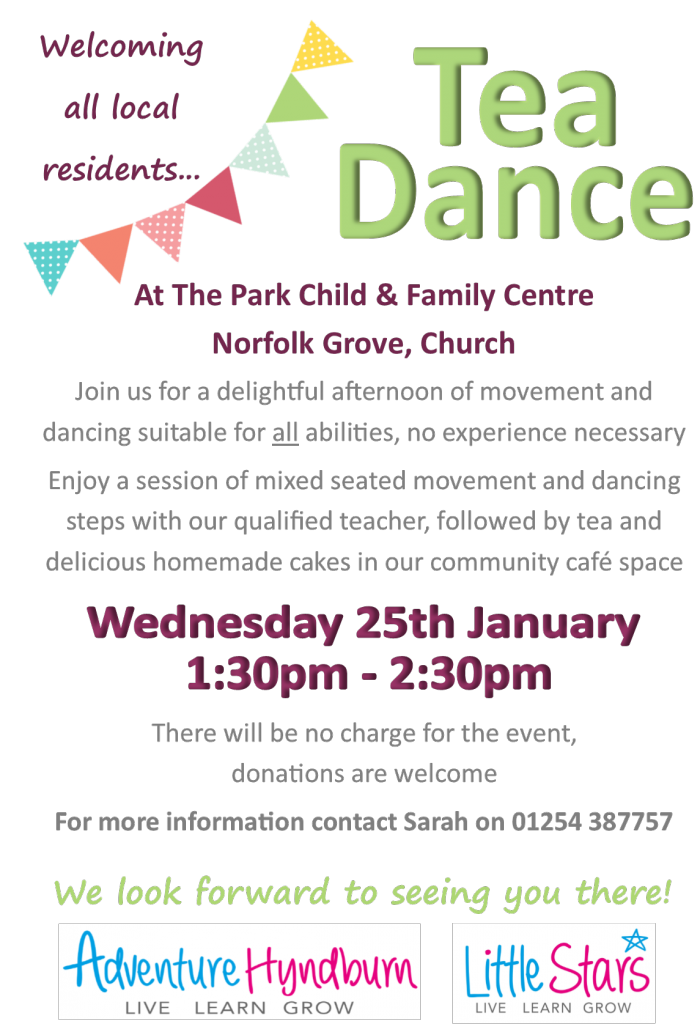 Inviting all our local senior residents and neighbours to a 'Tea Dance' event at The Park Child & Family Centre, Norfolk Grove, Church, BB5 4RY.
Join us on Wednesday 25th January 2017 for a lovely afternoon of dancing steps and seated movement followed by tea and delicious homemade cakes.
These is no charge for the event, however donations will be welcomed.
We look forward to seeing you there!
For further information please contact Sarah on 01254 387757 or 07715416709.